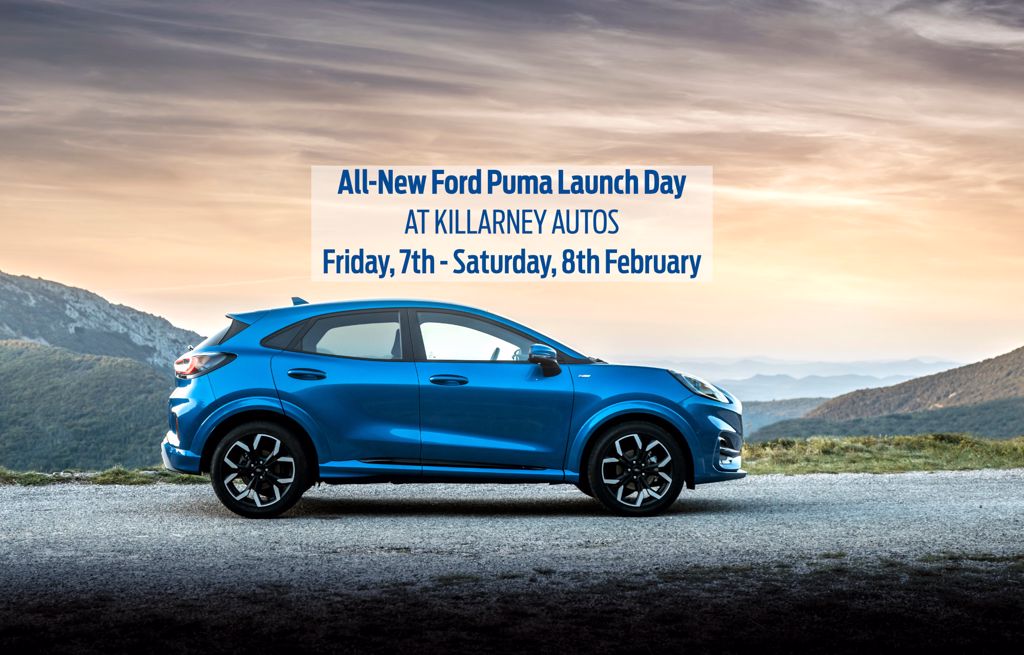 All-New Ford Puma Launch Event - 7th & 8th Feburary
Killarney Autos is delighted to invite you to our All-New Ford Puma Launch Day!
This week Friday and Saturday, 7th & 8th February, we will welcome you to view and test drive the brand new Ford Puma SUV Hybrid!
Visit our show room to experience the All-New Ford Puma.
Test drives, technology show and much more on the day!!
So come by this week and experience the Ford Puma, which is a finalists for Car of the Year 2020!
Dealer News